Our Investor Quickstart Intensive Event was a Success
Here are some of the highlights…
Break Through the Income Barrier and Build the Life You Desire Through Real Estate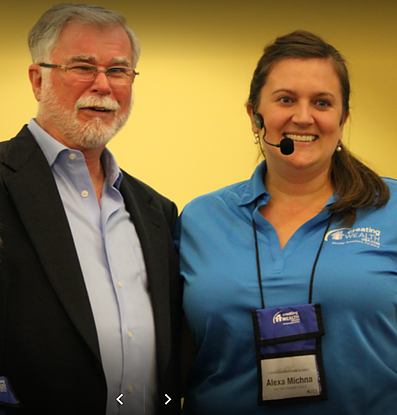 OVER 700 DEALS. TWO BANK LOANS.
LEARN HOW THIS OCTOBER
Imagine launching your business to the next level…
Become a powerhouse at generating leads and closing more deals. Transform yourself into a revenue generating machine. Build rapport and relationships with ease; people skills will seem so natural to you that you will be sought after by peers and prospects alike.
During this event you'll learn to:
Locate the best properties to ensure the best deals
Evaluate opportunities QUICKLY and CORRECTLY
Quick Turn property for FAST PROFITS
Build a cash flow portfolio for LONG TERM WEALTH
Negotiate the best deals where BOTH PARTIES WIN!
Finance your deals even if you are tight on cash or credit!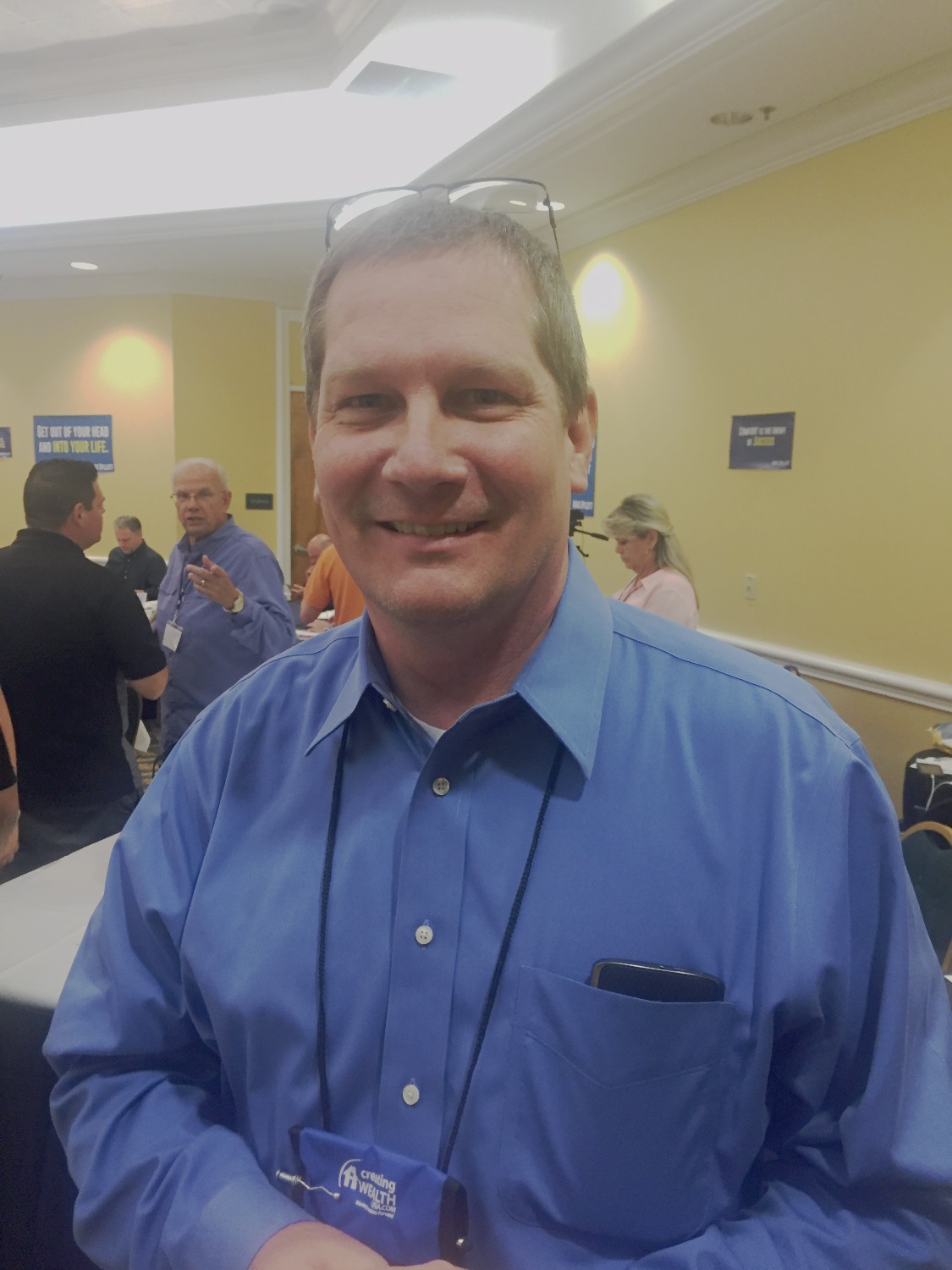 Still with a full time job... Tim is living success
"In the last year since my first QuickStart, I have done more than 10 deals. Some are already producing income in my buy and hold portfolio as well as additional profits set to produce in excess of $125k each for both my partner and I in the next 12 months."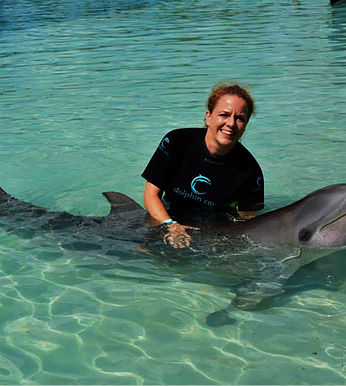 Christa Hixon built an income stream in excess of $12K a month whether she works or not.
Now she volunteers at the local zoo, has started a cat rescue program and is now developing a children's martial arts and fitness school.
She has truly achieved financial freedom by putting these methods to use from this program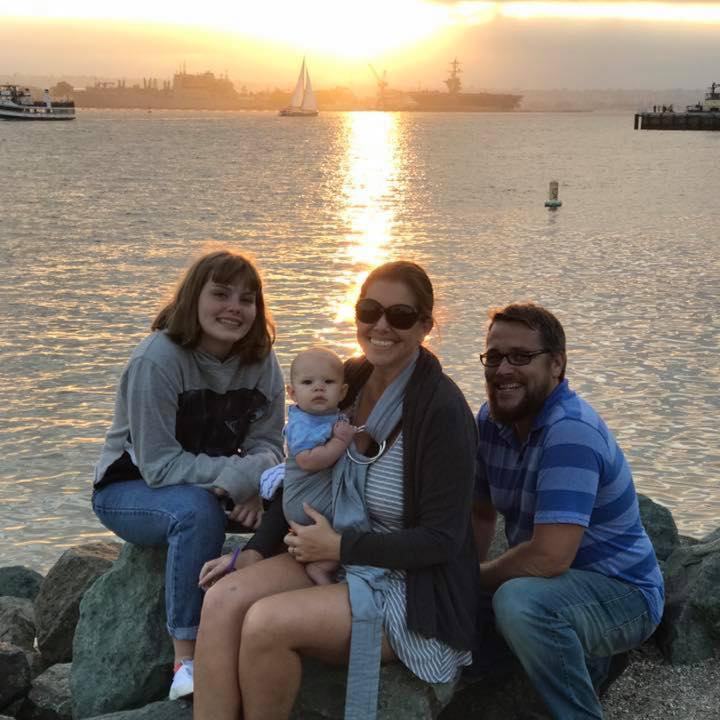 What we love about the systems we put into place, is that most of our business requires little or no money down.
"We feel like we are building a legacy for our children and eventually can pass the business on to them. We now have over 15 doors as rentals that provide us the freedom to be wherever we want. Most of the time we are locking up deals while sitting on the beach! " – Josh and Marlena
BLAST OFF WITH THREE DAYS OF TRAINING
T.O.P.S (Taking Over Payments)
They say that it takes money to make money, right? This is workshop completely debunks that old myth and shows you how to make money without money! We show you some of the best strategies and techniques for buying houses creatively and without using lots of your own cash or credit. 
You'll learn the value of compounding for building wealth and we'll use real transactions as our teaching tools.  These are the same transactions we do on a regular basis and provides you authentic training, not theory but the real deals that I and my students have actually completed.
THE MONEY MACHINE
Imagine buying a house without having to qualify with a bank?  Think of it, you can solve a seller's problem using the existing financing and earn a profit while you do it.
We include how to gather the information to evaluate the opportunity, how to create and present your offer(s), and how to protect yourself as well as your seller.  You learn to handle virtually any objection and close more deals.
THE LANGUAGE OF INVESTING
Take the worry out of talking with prospects because once you know what to say your Conversations will inspire Confidence and that Confidence inspires more sellers and buyers to work with you.
You'll not only learn the right words to say, but the right way to say them.  Imagine being able to put others at ease so that you can quickly build rapport, establish trust and eliminate many of the stumbling blocks that derail potential deals.
CREATING WEALTH WITH LEASE OPTIONS
This is one of our favorite exit strategies; it can be a great acquisition technique as well, and by doing it correctly you make it a win-win transaction for everyone involved.
In today's market, this technique has also become an excellent way to acquire properties under the right circumstances. During this day you'll find out why we don't buy like we sell and we don't sell like we buy.
The Intensive will help you grow your business... 
Too many investors get stuck on the launch pad and never get off the ground.  Sound familiar? The Investor Quick Start Intensive doesn't let that happen because this is not a selling event; this is four days of Augie Byllott teaching and working with you on your business, your success.
Smart investors elevating their game and take responsibility for their own success.  No matter how experienced you are at your real estate business, everyone can learn, grow and achieve more!
Whether you're a brand new investor or a seasoned pro there is something at the Investor Quick Start Intensive for everyone regardless of your experience.
Control property without ownership… low risk, high profits

Learn 5 ways to buy property without using your own cash

Build a life not just a business

Prescreen like a pro to get the info you need

Become a master of creating and presenting irresistible offers

Protect your assets and your privacy!

Learn 5 ways to pull cash out either in a lump sum or as an income stream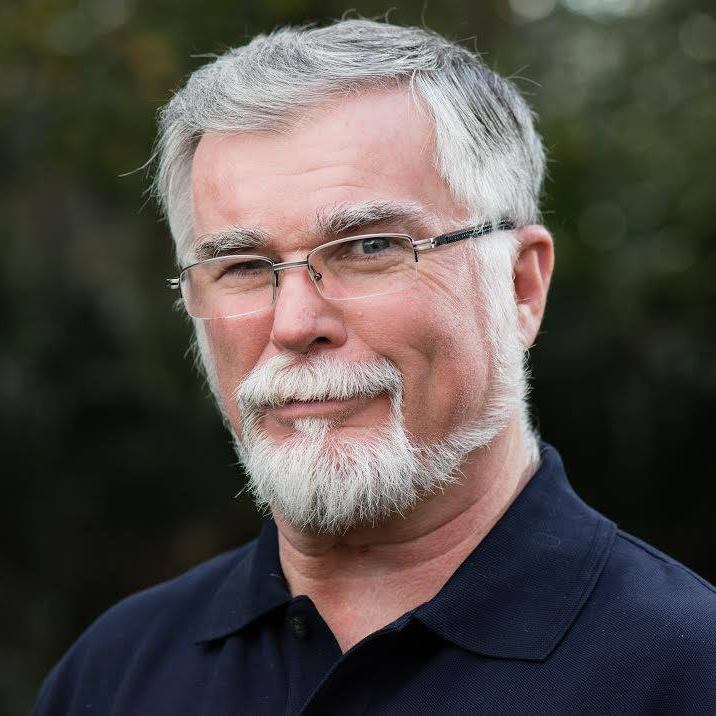 Who hosted this event?
Augie Byllott is a nationally recognized speaker who teaches real estate investing to people from all walks of life. He is a full time real estate investor and founder of Personal Action Coaching and Transformation, or more commonly known as the PACT Program.
He provides training programs seminars and workshops through Creating Wealth USA. Augie is also co-founder of Common Wealth Trust Services, LLC, a land trust service company, that helps investors protect their assets.

Augie has the ability to explain, in simple and understandable terms, how to start from scratch and build a successful real estate investing business.
He believes in creating win-win deals through Transaction Engineering along with the use of Intellectual Capital; the effective blending of creativity and financial literacy. His inspiring and people-centered approach to business has helped serve an ever-increasing number of people accross the country.
As one of the nation's top speakers, he has shared the stage with Jeffrey Taylor, Kathy Kennebrook, Alan Cowgill, Dr. Albert Lowry, Eddie Speed, Wendy Patton, Robyn Thompson, Don DeRosa, Mike Butler, Larry Harbolt, Walter Wofford, Edwin Kelly, Tony Youngs, Scott Whaley, Steve Zehala, Duncan Wierman, Chris McClatchey, Jonathan Rivera, Dan Stojadinovic and more.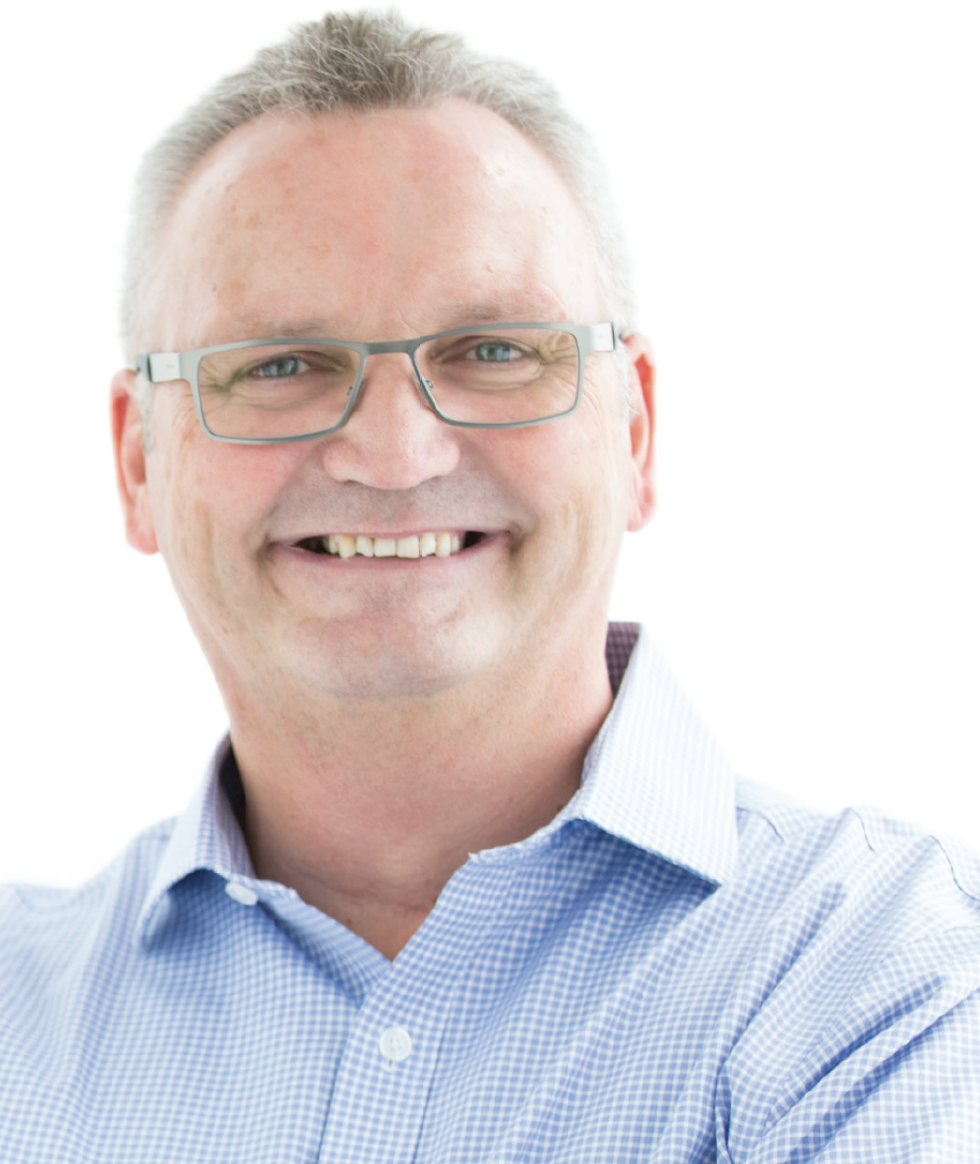 JONATHAN CHRISTIAN
Jonathan is the founder of We Make Stuff Happen, an innovative Canadian-based Digital Marketing and Training Agency that helps businesses and non-profits around the world tell their story online and on the ground.
Known by his Team as the "Chief Imagination Officer," Jonathan was born an enthusiastic and creative entrepreneur. His passion for Social Media began in 2008 after suffering a life-threatening neck injury resulting from a major car accident. On his long road to recovery, he fully immersed himself into the world of Social Networking and Content Marketing and emerged an expert in leveraging the online sphere to maximize business results. With a big picture approach to business development and brand storytelling, he and his team at We Make Stuff Happen have successfully trained over 600 businesses in the art of Social Media & Content Marketing.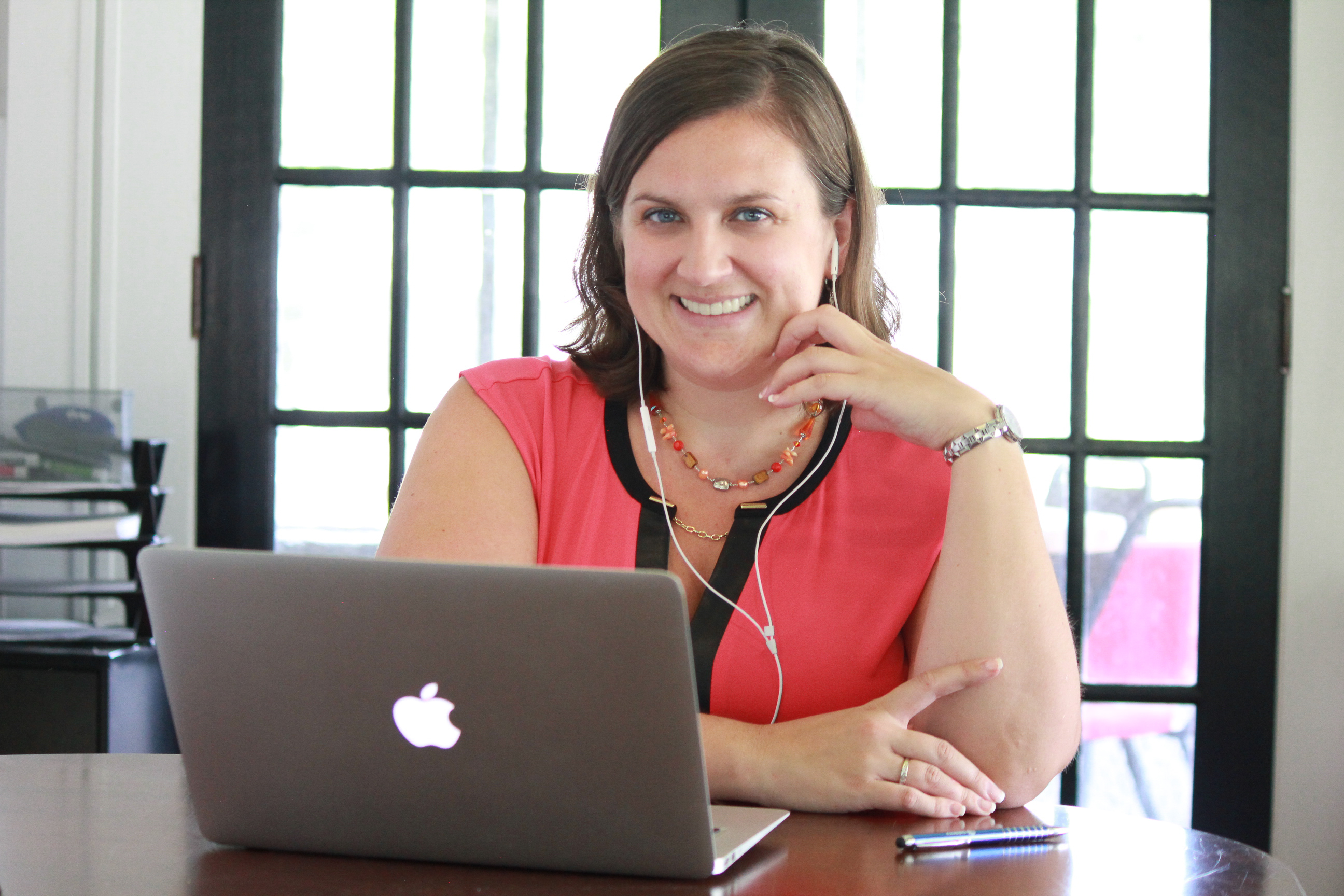 ALEXA MICHNA
Alexa started out a year and a half ago after a TV show "free" seminar and we made no progress with realtors and the MLS in the first 3 months. Then Creating Wealth changed everything for her and her business! In the last 18 months Alexa and her team have closed multiple deals a month and have amassed a portfolio of over 20 doors that supports her every day expenses. She's become a master Transaction Engineer and is able to spot deals and opportunities where others wouldn't even know where to look.
Alexa teaches people how to unleash their power and recognize their best strengths and how to utilize them to the highest level of effectiveness to build a successful real estate business. She is a master of transaction structuring and is now a coach with the Creating Wealth PACT Mastermind.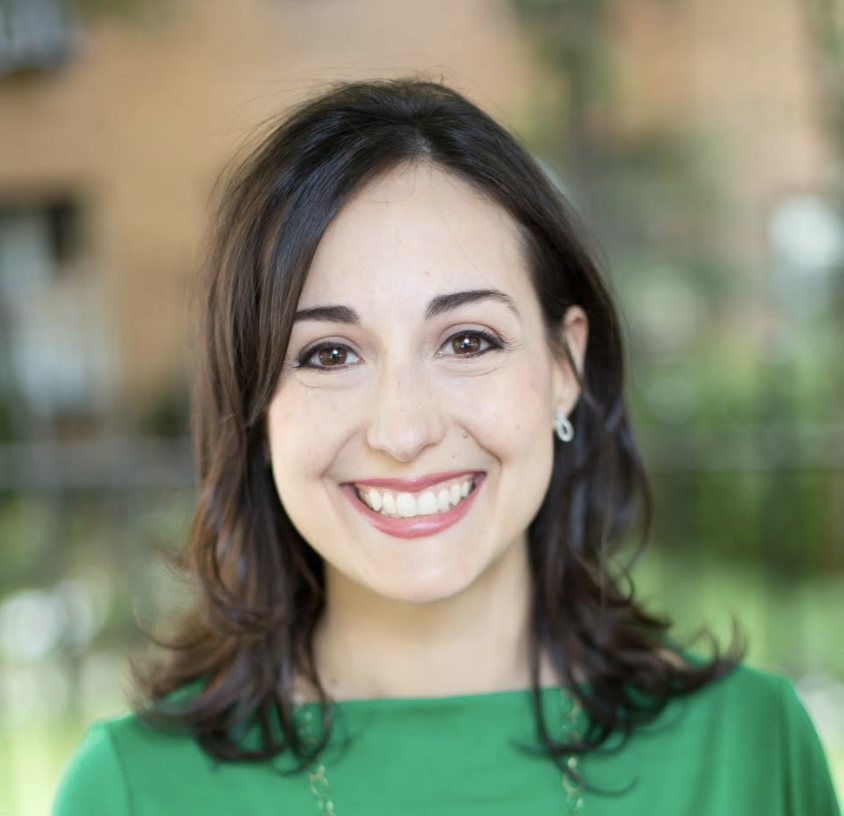 PAULA RIZZO
A best-selling author and Emmy-award winning television producer for nearly 20 years, Paula Rizzo has produced health, wellness, and lifestyle segments with a range of top experts, including JJ Virgin, Jillian Michaels, and Deepak Chopra. Most recently she served as the senior health producer for Fox News Channel in New York City for more than a decade. Today, she works with experts, authors, and entrepreneurs on how to position themselves for media (traditional as well as blogs and podcasts), perform better on camera, and engage customers and fans for their brands, books and businesses.
Paula's the founder of the productivity site ListProducer.com and best-selling author of Listful Thinking: Using Lists to be More Productive, Highly Successful and Less Stressed, which has been translated into 12 languages and has been featured on many media outlets including Fox News, Fox Business, Prevention, Business Insider, Entrepreneur, Brides and made it on Oprah.com's list of "Self Help Books That Actually Help.
She's also a keynote speaker and has presented at MA Conference for Women, New York Women in Communications, Public Relations Society of America (PRSA), National Association of Professional Organizers (NAPO), American Society of Association Executives and many others.
These events are designed for you to develop the skills to be successful.
Thank you to our sponsors