>>MAKE MONEY 

FROM

 REAL ESTATE<<
LEARN HOW TO WHOLESALE WEBINAR
HAVE YOU EVER WANTED TO GET INTO THE REAL ESTATE GAME BUT DON'T KNOW WHERE TO BEGIN
Almost every time I meet a new investor they tell me the want to start by wholesaling but they aren't sure how to get started.
What if there was a simple road map you could follow that would lead you to guaranteed checks?
Are you finally ready for a positive change in your life?  Do you want to take control of your future now?
Sign up today FREE
WHAT IS STOPPING YOU?
Is it money, or the lack of it?
Is it the lack of knowledge?
Is it F E A R?
Is it time?
Is it no experience?
What if I told you there is a way to do it and do it NOW!  What if in investing just one day in your future could change your life?
I will show you a way to do it without money.  No kidding, when I first started investing I didn't have much to work with so I had to learn how to use something more valuable than cash or credit.
A lack of knowledge can be intimidating, right up until the time it isn't.  There is that moment when you start moving farther and faster then you ever thought possible.  Imagine that's you!  I'll show you not only how to how to build that momentum but to keep it going.
Too many people are paralyzed by fears.  All sorts of fears; fear of failure, fear of success, fear of …well
F E A R!  I can show you how by taking the right kinds of action you can overcome those fears and turn those stumbling blocks into stepping-stones.  What would it feel like to have those fears literally vaporize, never to return?
For most of us today, time seems to be the thing we have least of.  No one is immune, but you'd be amazed at what you can achieve in as little as four hours a week when you know exactly what to do!  We are all allotted the same 24 hours but those who know how to use them can create tremendous value and enjoy fantastic rewards over and over and over again.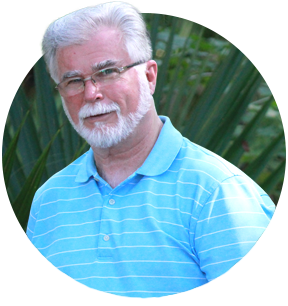 WHO IS HOSTING THIS WEBINAR?
Augie Byllott is a nationally recognized speaker who teaches real estate investing to people from all walks of life. He is a full time real estate investor and coach with the PACT Mastermind, and provides training programs seminars and workshops through his company Creating Wealth USA. Augie is also co-founder of Common Wealth Trust Services, LLC, a land trust service provider.
Augie has the ability to explain, in simple and understandable terms, how to start from scratch and build a successful real estate investing business. He believes in creating win-win scenarios through Transaction Engineering and the use of Intellectual Capital; the effective blending of creativity and financial literacy. His inspiring and people-centered approach to business has helped him make a name for himself in the educational arena.
As one of the nation's top speakers, he has shared the stage with Dr. Albert Lowry, Eddie Speed, Wendy Patton, Robyn Thompson, Don DeRosa, Mike Butler, Larry Harbolt, Walter Wofford, Edwin Kelly, Tony Youngs, Scott Whaley, Steve Zehala, Duncan Wierman, Chris McClatchey, Jonathan Rivera, Dan Stojadinovic and more
Before I became a part of the Creating Wealth community I was struggling to make my first deal, I was timid talking to Sellers and never quite knew how to put deals together.
As a mom with a 3 year old and a 15 month old I have now completed the buy, rehab and sell process for over 20 properties and now average over 1 property acquisition per month… all this part-time and holding babies on my hip. In my experience, professional coaching is the best and fastest way to get to the next level.
I swear by Augie's workshops and am so proud to be part of this community.
Augie continues to impress me with his knowledge and understanding of investing in real estate. He has a sincere desire to share his wisdom and is a great mentor! Augie's coaching and teaching style are absolutely second to none. As a full-time investor myself, I highly recommend his programs to any investor seeking to improve their investing skills and grow their wealth. Thanks Augie, for your consistent guidance and encouragement
Augie has been instrumental in my growth in the real estate investing business. I could not think of a better mentor, teacher, or friend. Frankly, at a time that I could have moved away, I stayed, knowing that I was in the company of the right person that will help me reach my goals. Augie's teaching is clear, precise and always timely. As the market changes, so do his strategies, and that is what he teaches – the strategies to get you where you want to be
MORE INFORMATION:
Learn How To Wholesale Webinar:
BIRD DOGGING FOR BIG BUCKS!
When? TODAY!
Where? Right from your computer or phone!
This event is designed for you to develop the skills to be successful.
We are going to show you the steps for success and how to walk them every day.  This isn't just a feel good workshop but an actual live training event designed to empower you to finally take control and stop procrastinating.
You will learn how to generate leads and negotiate agreements to bring to guaranteed, ready and waiting cash buyers who want to put money in your pocket! You never have to own the property, put your cash into the deal or handle any muss or fuss with the closing. It's as simple as putting 1 and 2 together and generating real cash in the middle.